"Hold my tea, it's my season! It's finally the Cancerian Brides Deal. Moon is shining, the waves are gurgling, and my moods are swinging. What do I do about all this shopping I did when I was too happy? How much do I run to burn the food I ate emotionally??
WHAT DO I DO ABOUT MY OVERTHINKING???"
This is every Cancerian Brides Deal ever. So on this humble note, we dedicate this blog to all our crab ladies who are planning to tie the romantic knot soon.  We have a bride version of the understanding, loving, and sympathetic Cancerian ladies today. And we think this is how you must be dealing with your D-Day!
Taking The Reign Of Planning
You are probably more worried about the wedding planning than your parents. It won't be surprising if you are the head of planning at this point. Don't worry; you can handle it pretty well. You are the most responsible zodiac sign of all the 12 star signs.


Binge Eating For No Reason
But wait, did you end up eating again. Caught you! Well this trait won't ever die out, will it? Just don't overeat emotionally, and run towards the treadmill afterwards. Don't forget you have to fit in that gorgeous wedding dress after all. 


Emotional Instability Is A Mood For You
Anxiety striking on one hand and you are over thinking on the other hand; what a mood. If somebody asks us, who is the actual warrior in this world then we would effortlessly turn towards you. Handling all that emotionally instability and still planning the wedding is actually a significant achievement, but take care, just in case.
You Ended Up Mommy-ing Your Family Again
Isn't it you, who is the actual mother bossing the siblings around? Well, we are not surprised at all; the protective side jumps out time to time in your case.
 
Getting Sudden Shocks That You Are 'Actually' Getting Married
It would be the most un-cancerian thing if you don't doubt the reality. The reality-that you are the bride to be and are actually going to marry soon.


Self Criticism Is On Fiyah
Facts-Even though it's the Cancerian bride's wedding, the most important day of her life; yet she won't stop criticizing herself. This statement is so true that it hurts us to tell you that you need to go easy on yourself, especially before your big day.


Nobody Can Stop You From Buying Gifts For Your Family
Nobody: Not a single person: Cancerian Brides While Shopping: Yeah, my bridal lehenga is important, but this saree would look so good on mom, let me buy this.


You Are Constantly Checking Your Bank Balance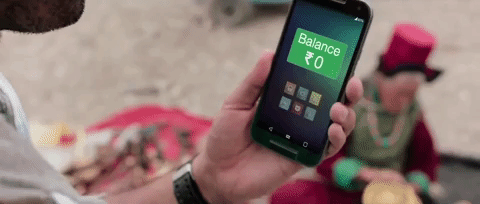 Are you even a Cancerian bride if you have not made a proper list of the wedding budget? Money is the most important factor and you surely know it, but don't overstress about it. Your bank balance is intact and your money is absolutely safe, ladies.


Getting Too Giggly After Meeting Him
Yes, yes and yes. You already know that this is you. It is not surprising to see you all blushed up after you have met your significant other.


D-Day is Freaking You Out
We know that our Cancerian Brides Deal is tensed and nervous about being the bride. It is too much attention, right? But don't worry, just think about the happy time which will follow after the wedding, and smile as brightly you can.


You End Up Recoiling In Your Shell After All The Planning
Is it not frustrating? All the planning and outcomes that don't come out according to your will? Well, it is, but it is okay. You can always take some time off. We repeat it, please don't over exert yourself. We know this kind of time off is the most influential self-help activity that can refresh you.


You Can't Stop Hoarding Stuff
Did you buy extra packs of makeup remover again? Or wait, did you keep the beautiful box of the chocolates aside for some creative work? That is so Cancerian Brides Deal of you.


Your Intuitions Are Leaving People's Mind=Blown
A wise person once said, Cancerian bride's wedding would be incomplete without her correct intuitions. Rather than using 'my spider sense is tingling' you should rather say, "my crabby sense is tingling."


You Are Juggling Your Mood Swings Again
We know that you can't control your sudden mood changes and that you secretly wish you had a mood switch to change your moods according to your will. But this is what makes you unique! Don't worry and just enjoy your wedding.


You Are Secretly Making A Handmade Gift For Him
Last but not the least, we are a hundred and one percent sure that you have prepared a cute handmade gift for your partner. Choosing the correct gift is one of your specialties because of your interests in your partner's interests. 

We hope you find all these points relatable and if you want to share your sweet Cancerian experience then don't forget to leave a comment below. We would love to know more about our Cancerian ladies! And don't forget that you are best at what you are and nobody can beat you at passionately loving your loved ones. So, don't worry about you being the bride and pause the self criticism sessions.

Pic Source - giphy.com